Behind
the scan
Webinar Series
Live Demo: Sonosite PX. Because every detail matters.
Date: Wednesday, September 30, 2020
Length: 45 minutes
Discover every small detail. Aided by a new family of transducers, Sonosite PX can help clinicians more accurately visualize sonographic landmarks. Learn how our most advanced image clarity ever empowers physicians to provide more accurate, real-time diagnoses for faster treatment and increase in-house treatment options. See for yourself in this live demo.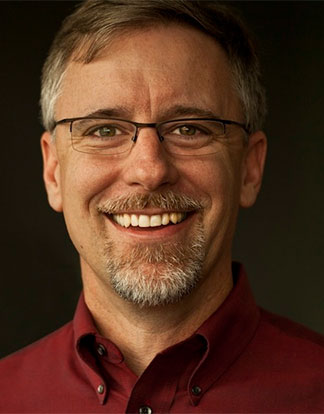 Presenter: Craig Chamberlain
Director, Experience Design, Fujifilm Sonosite
Craig Chamberlain has been with Fujifilm Sonosite for nine years, leading the Experience Design Team (XDT). The XDT has responsibility for gathering user insights, developing innovative solutions to user pain points, and designing the physical and digital interactions our users have with Sonosite products. In 2016, the XDT was recognized with a silver IDEA award for the Sonosite SII. Prior to Sonosite, Craig was President of Carbon Design Group for seven years, where he shepherded Carbon's transformation from a design services company to one of the nation's premier full-service product development consultancies. That shift led to significant growth in revenue, influence, and recognition by the international design community, with Carbon sweeping the IDEA Gold awards for medical products in 2009.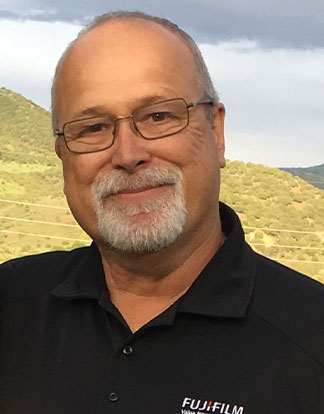 Product Demo: Bill Medford RMSKS, RDMS
Lead MSK Clinical Specialist, Fujifilm Sonosite
Bill Medford joined Fujifilm Sonosite 10 years ago as the Lead Musculoskeletal Clinical Specialist. He is a certified sonographer, with credentials that include RDMS (Abdomen and OB/Gyn) and RMSKS (Musculoskeletal). Bill brings 42 years of experience, 22 years in Musculoskeletal. Bill has held numerous invited faculty positions over the years. He is a member of the AIUM and has been an ARDMS MSK Subject Matter Expert since 2015.