Accurate assessment of volume status is a perpetual challenge in medicine. The detection of right-sided venous congestion can be particularly difficult with traditional clinical and POCUS techniques; but often has significant pathologic consequences. Join Dr. Katie Wiskar to learn how to perform a VExUS exam – Venous Excess UltraSound – and see examples of how to incorporate this technique into your clinical practice.
What You'll Learn
Upon viewing this webinar, viewers will be able to provide better patient care by having a better understanding of how to:
Perform the scans that comprise the VExUS exam
Interpret the individual waveforms that comprise a VExUS exam   
Appreciate the caveats and pitfalls of a VExUS exam
Showcase examples of how a VExUS exam can be integrated with other POCUS and clinical information to provide a comprehensive volume status assessment
Your Presenter for this Webinar is: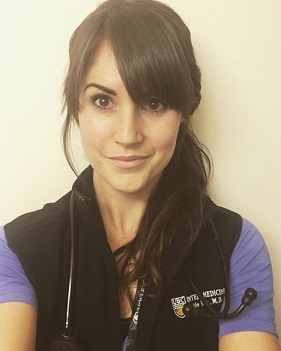 Presenter: Katie Wiskar, MD FRCPC
Lead, General Internal Medicine POCUS fellowship
Division of General Internal Medicine
University of British Columbia
Dr. Katie Wiskar is a General Internist at Vancouver General Hospital. She completed her core Internal Medicine and General Internal Medicine fellowship at the University of British Columbia. She completed a year of POCUS fellowship, including 6 months of Critical Care Ultrasound fellowship at Western University in London. Her POCUS passions include VExUS and POCUS evaluation of volume status; all things echocardiography; and clinical integration of ultrasound findings. Outside of medicine, you can find her on the beach volleyball court, hiking in the mountains, or playing with her two sons.