The all-new Sonosite LX system is designed to optimize your workflow. Join this webinar to learn about streamlined solutions to expedite time from admission to discharge by improving workflow from diagnosis to treatment.
Sonosite LX features a heads-up workflow with a clinical touchscreen display to allow you to keep your eyes on the image while optimizing, works seamlessly with Sonosite SynchronicityTM to manage patient and procedural data across clinical and administrative networks, and offers cleaning mode to assist with improving ease of infection control.
What You'll Learn
Upon viewing this webinar, participants should be able to provide improved patient care by having a better understanding of how to utilize Sonosite LX in the critical care environment. Learn more about:
Sonosite LX's small footprint and large adaptable monitor gives you optimal bedside access
Simplified patient information input with Sonosite's barcode scanner and an optimized worklist
The ease of entering patient data and smooth transitions to transducer selection and scanning
Sonosite LX's cleaning mode
Your Presenter for this Webinar is: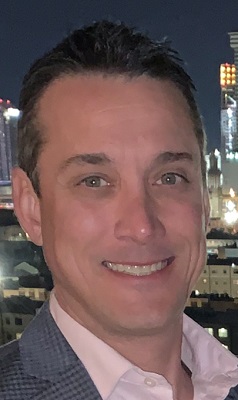 Presenter: Ryan Hebbler
Director, Clinical Technology, Fujifilm Sonosite
Ryan Hebbler is the Director, Clinical Technology for the US Direct and Indirect Sales Channels. His primary focus is on strategic high-level product demonstrations, competitive intelligence, assist with new hire training, US Military strategic sales support, as well as provide input to new product development.
Ryan is an ARDMS registered Sonographer through the American Registry of Diagnostic Medical Sonography. He is also a Registered Technologist RT(R), through the American Registry of Radiologic Technologists. He is going on his 17th year with FUJIFILM Sonosite.