Watch this webinar to review normal sonoanatomy of the medial and lateral knee including the ligaments and visible meniscus margins. Our expert presenter will demonstrate dynamic maneuvers that are helpful for evaluating extrusion and ligament stability.
What You'll Learn
Upon viewing this webinar, you will be able to provide better patient care by having a better understanding of how to:
Evaluate the Lateral Collateral Ligament (LCL) and Medial Collateral Ligament (MCL)
Review the benefits and pitfalls of ultrasound imaging of the meniscus
Demonstrate when and where dynamic stress maneuvers can further aid in ultrasound assessment of the knee
Outline scanning pearls for confidently locating the MCL and LCL
Attend our live question & answer session to clarify points and assist with overcoming learning plateaus from previous ultrasound education about the knee
Your Presenter for this Webinar is: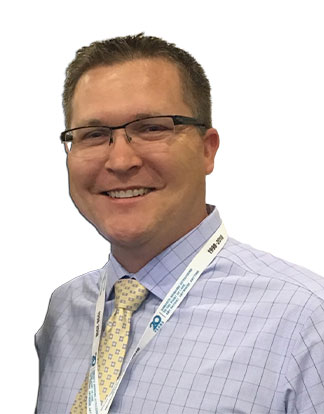 Presenter: Daniel Shelton RT(R)
Director, Musculoskeletal Market Development, Fujifilm Sonosite
Daniel Shelton, RT(R) is the Director of Musculoskeletal Market Development for Fujifilm Sonosite. Daniel spent 18 years as a dedicated musculoskeletal sonographer and 12 of those years have been here at SonoSite. He now leads musculoskeletal market development, where he works to spread the word about the benefits of point-of-care ultrasound.