As experts in point-of-care ultrasound, we've continued to innovate and bring you products and solutions that improve workflow efficiency, reduce cost, and improve overall patient outcomes and satisfaction. Join this webinar to learn more about the latest Sonosite PX.
Designed to provide you with innovative solutions at the point of care in your diverse clinical settings, and to assist you with improving patient outcomes by providing diagnostic confidence, Sonosite PX incorporates our most advanced Image Clarity right out of the box, improves Workflow Efficiency, and the hybrid form factor provides Adaptability to the many environments.
What You'll Learn
Upon viewing this webinar, viewers will be able to provide better patient care by having a better understanding of:
The next generation of a brand new family of transducers including the Sonosite T8-3 transesophageal transducer and the Sonosite C10-3 high frequency curvilinear transducer
New and custom exam types available on Sonosite PX
Enhancements including a new ECG module, anatomical M-mode, cleaning mode, and more
Workflow solutions to increase efficiency and reduce your cognitive load
Your Presenter for this Webinar is: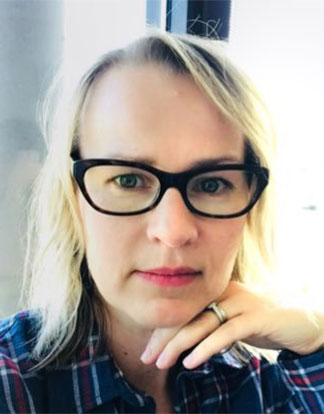 Presenter: Marnie Hamp, CRGS
Product Manager, Fujifilm Sonosite
Marnie Hamp joined Fujifilm Sonosite over seven years ago as a Clinical Specialist with the Canadian sales team before transitioning to her current role as Product Manager for Sonosite's high-end product line. Marnie now lives in Seattle, Washington, working with the marketing and product development teams to discover innovative ways to solve customer problems for the always changing landscape of point-of-care ultrasound.
Marnie started her career as a radiographer before transitioning to sonography, a move that gave her the opportunity to see the world and took her career to Australia, where she lived and worked for ten years. During her time there, she specialized in OB, vascular, and MSK ultrasound. Marnie later joined Philips Healthcare as a Clinical Specialist before returning to Canada and joining Fujifilm Sonosite.