Join Benjamin DuBois, MD for a discussion on correlating ultrasound findings of the supraspinatus with interoperative findings. Dr. DuBois will present an overview of this procedure, review a case study, and demonstrate live scanning in order to portray this innovative use of point of care ultrasound. He will review normal and abnormal anatomy and discuss when ultrasound-guided injections of the shoulder are necessary.
What You'll Learn
Upon viewing this webinar, viewers will be able to provide better patient care by having an increased ability to:
Use diagnostic ultrasound of the supraspinatus tendon
Correlate ultrasound findings of the supraspinatus tendon with surgical findings
Review ultrasound-guided injections of the shoulder
Recognize when to refer verses when to treat no surgically
Your Presenter for this Webinar is: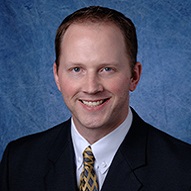 Presenter:Benjamin DuBois, MD
Orthopaedic Surgeon
Shoulder Surgery Specialist
Grossmont Orthopaedic Medical Group
Benjamin DuBois is a board-certified and fellowship-trained orthopaedic surgeon who devotes 100% of his practice to the treatment of shoulder disorders. Dr. DuBois has expert training in shoulder surgery, and has extensive experience in shoulder replacements, rotator cuff disorders, and arthroscopic shoulder surgery. He is trained in state of the art techniques including the reverse ball and socket shoulder replacement and performs in-office shoulder ultrasound for the immediate diagnosis of rotator cuff disorders.

After receiving his MD with Highest Distinction from Keck School of Medicine of the University of Southern California, he entered orthopaedic surgery residency at the University of Washington. Because of his keen interest in shoulder surgery, he completed a one-year advanced shoulder and elbow surgery fellowship at the University of Washington with a focus on shoulder replacements and rotator cuff disorders.